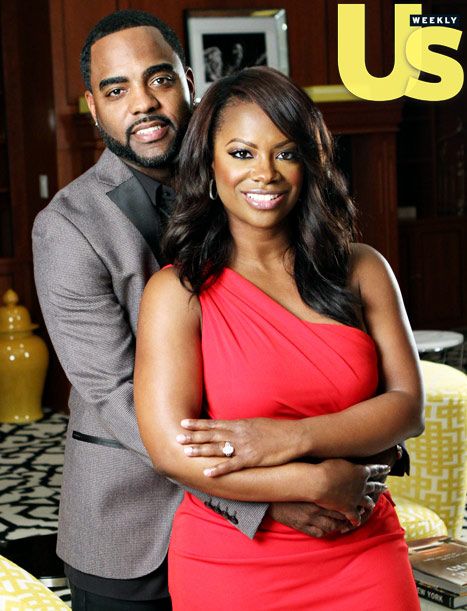 We were never so happy as to see that one of our favorite Celeb/Reality TV personalities has gotten engaged. Yes Kandi Burruss from RHOA got a ring put on it during the Holidays. Boyfriend Todd had been getting plenty of hints from Kandi's friends and he must have decided to take their advice. Nice ring there Todd. We heard he had it flown in from Las Vegas from jeweler Gregg Ruth. The Divas are happy for you guys and let us know if you need coverage on the nuptials, we'll make ourselves available.
Celeb 411
Reality TV Recap
So did you catch it? The twirl heard round the world...yep former Ms. USA and current twirl princess Kenya Moore hit the WWHL stage and sang, well talked her new single, "Gone With The Wind Fabulous." I don't
think there is too much more to say but we'd love to hear what you have
to say so here's the clip. PLEASE comment below:
StyleDIVA Adventures
Never one to have a dull weekend, last weekend was no exception.
It started out with participation in
The L.O.V.E. Campaign
(more on that soon) and wrapped up chatting with
Tiffany Bank
from
TLC's Big Sexy
at the
Curvy Girls Who Brunch
event in LA. You can
see our chat below as well as some bonus footage from
BlackListed Couture
.
Cocktail Erika's Cocktail of The Week
Air Force One
Lemon peel spiral for garnish
Fill tall glass with all ingredients and add ice. Stir well, then garnish with lemon spiral and enjoy!
Today we chatted with our girlfriend Marlin Page about her No Excuse Movement. If you missed the show we've got you covered just click the play button below to hear.
Also don't forget to follow our hash-tag #CnC2013NewU on Twitter for updates on all our New Year New You shows! You can keep up with our crazy everyday life and adventures on Instagram by following us at @cncstyledyva and @cocktail_erika.