Celeb 411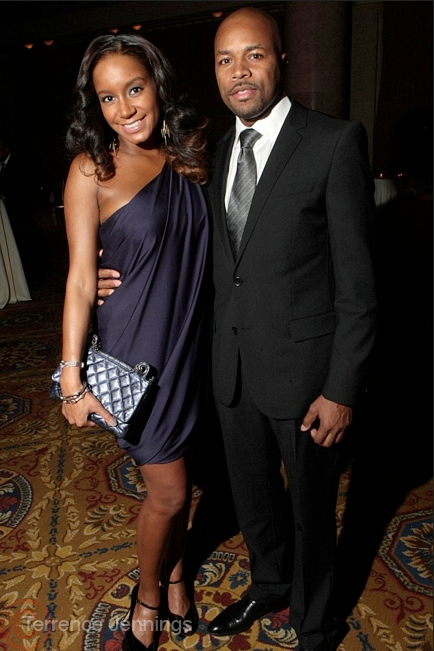 Picture courtesy of TheYBF
Alright who knew that actress Melinda Williams (Soul Food) had gotten divorced from her 2nd husband DJ D-Nice? Well it passed right by these Divas. Now the DJ is remarried to Global Hue VP Kelli Coleman and they have the cutest daughter for reals! Sorry to hear about the break up but black love is still going strong.

Reality TV Recap
The Sisterhood hit TVs across the nation and The Divas have a difference of opinion on this reality show. One thumbs up and one thumbs down! The show follows the lives of 5 First Ladies of the Church that live in Atlanta. Cocktail Erika wasn't impressed...did you hear her on the show this morning? The StyleDIVA found it interesting and will tune in next week to see what these First Ladies have in store. Somebody pass the church fan!
StyleDIVA Adventures
It has been a wonderful week for #TeamCurvy. I was really honored to meet some FABULOUS models and interview the creator of
Full Figured Fashion Week
#FFFWeek, Gwen DeVoe! And guess what? They might just be coming to a city near YOU! So click the link and find out what it takes to walk the runway for Full Figured Fashion Week in NYC.
Cocktail Erika's - Cocktail of the Week
I'm always one to look for a new HAUTE cocktail and what could be hotter than fire? Yep flaming cocktails are all the rage. Try this real simple one and wow your girlfriends at the next cocktail shindig!
Caribbean Smoked Torch Fire Cocktail
Ingredients
1 oz. Brandy
3/4 oz. Melon Liqueur
3/4 oz. Raspberry Liqueur
3/4 oz. Coconut Rum
1/2 oz. Dark Rum
1/2 oz. over-proof/151 Rum
1 oz. Cranberry Juice
1 oz. Orange Juice
1 oz. Pineapple Juice
Mixing Instructions
Pour all the ingredients except the over-proof rum into a cocktail shaker, add 4 cubes of ice and shake vigorously. Pour over-proof rum into a snifter glass and ignite. Slowly tilt the snifter glass and rotate until the flame goes out. Pour the contents of the cocktail shaker into the snifter. If this is done correctly, an aromatic cloud should temporary appear.
Did you catch today's show with Songstress Rajdulari? If you didn't, don't worry we've got you covered. Just click the play button below!
Also don't forget to follow our hash-tag
#CnC2013NewU
on Twitter for updates on all our New Year New You shows! You can keep up with our crazy everyday life and adventures on Instagram by following us at
@cncstyledyva
and
@cocktail_erika
.