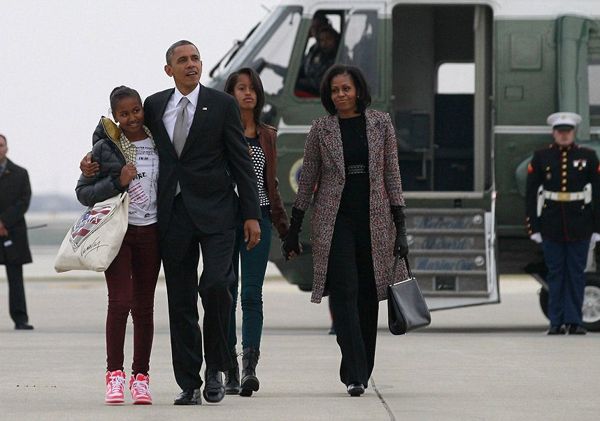 CONGRATULATIONS once again to the 1st Family. President Obama, Shelly O and the girls arrived back in DC ready to tackle his second term. Admist all of the horrible remarks he has received since winning the election the Divas are giving him Two Thumbs Up for taking the job on AGAIN!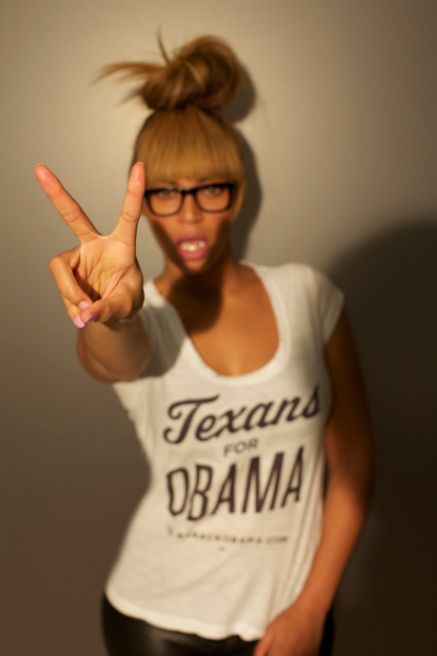 Obama supporter Beyonce was all the rage on InstaGram this week when she tweeted pics of herself in her Texans for OBAMA shirt on election day. Here's the thing...she started her account on Tuesday and by midnight that evening had 157K followers. Zoinks Erika and I need to get us some Obama shirts! LOL BTW, Love that Top Knot Bey.
AND in regular folk news.....
According to the Huffington Post, mother of new born twins names them after The President and Mitt Romney. Yep one twin brother is named Barack Obama and the other after the Republican candidate. Millicent Owuor of Kenya gave birth near the city of the Presidents father. Good luck Millicent, I'm sure you'll have an interesting story to tell the boys about how you came up with their names.